SCAA General Membership Meeting
---
Thursday, November 9, 2023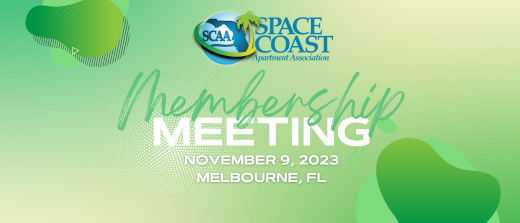 Join us for our Fall General Membership Meeting, where your participation and voice are essential as we continue to shape the future of our organization. This gathering promises to be an engaging and informative event, packed with valuable insights and opportunities to connect with fellow industry professionals.
Click the 'Register Now' button to reserve your spot.
Agenda Highlights:
Welcome & Networking: Connect with colleagues, industry experts, and fellow members to foster meaningful relationships within our community. Light refreshments will be provided.

Keynote Address: Gain insights from a distinguished speaker on industry trends, best practices, and emerging opportunities.

Legislative Update: Hear from our FAA Government Affairs Manager, Johnmichael Fernandez, who will provide an overview of the latest legislative developments impacting our industry. Stay informed about critical policy changes, potential opportunities, and challenges that lie ahead.

Board of Directors Ratification: Your voice matters! Participate in ratifying candidates nominated to the 2024 Board of Directors. Your vote plays a vital role in shaping the leadership of our association.

Membership Updates: Learn about recent achievements, upcoming events, and initiatives directly impacting you and your involvement within the Space Coast Apartment Association.

Open Floor Discussion: Share your thoughts, ideas, and suggestions during an interactive session. Your feedback guides our strategic decisions and ensures we remain responsive to your needs.
For More Information: