Get to Know SCAA
Cultivate. Collaborate. Elevate.
The Space Coast Apartment Association is a private non-profit trade organization dedicated to providing a common forum and network for multifamily housing industry professionals and the various businesses that serve the apartment industry. We exist to promote professionalism, education, career development, and proactive legislative efforts to benefit owners, investors, residents, and association members.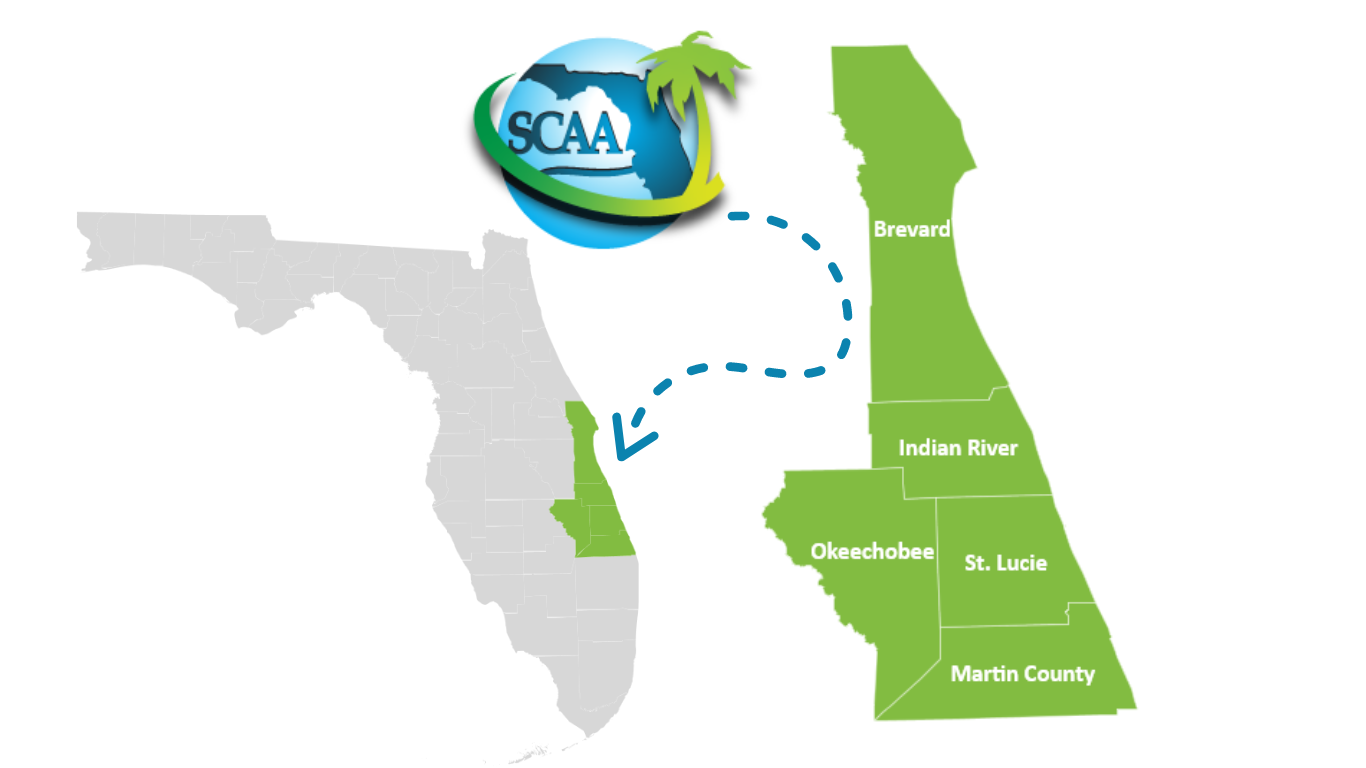 Established to serve the Space Coast and Treasure Coast regions, SCAA is committed to fostering excellence, collaboration, and growth in the multifamily industry. Through strategic education, valuable networking opportunities, and impactful advocacy efforts, we aim to elevate industry standards and support the success of our members.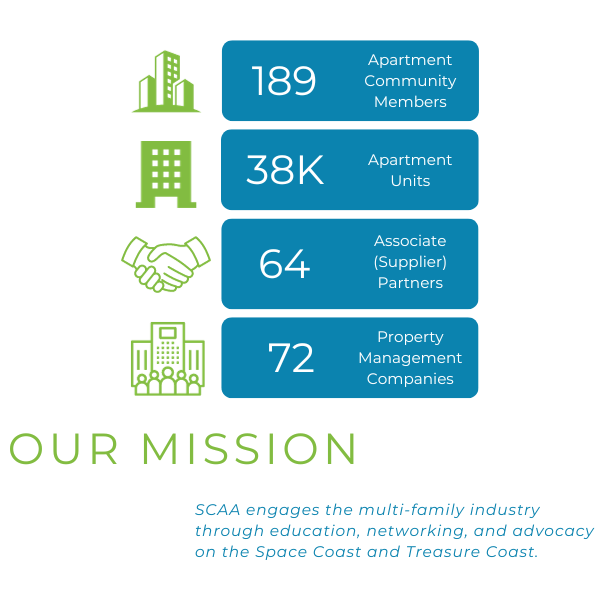 What We Offer
Education: Stay ahead of industry trends and developments with our comprehensive educational programs. From workshops and seminars to webinars and resources, we equip our members with the knowledge they need to excel in a dynamic market.
Networking: Connect with fellow professionals, share insights, and build valuable relationships through our diverse networking events. Whether you're looking to collaborate, learn from others, or expand your industry connections, SCAA provides the platform to do so.
Advocacy: We actively advocate for the interests of the multifamily industry on local, state, and national levels.
Why Choose SCAA?
By joining the Space Coast Apartment Association, you become part of a thriving community of rental housing professionals who are shaping the future of the industry. Whether you're a property owner, manager, supplier, or service provider, SCAA offers a supportive environment where you can learn, connect, and make a positive impact.
Get Involved
Join us in our mission to elevate the rental housing industry on the Space Coast and Treasure Coast. Explore our membership options, discover upcoming events, and learn how you can contribute to the growth and success of the multifamily sector.